Online Grocery
Short Business Description:
Australian Gourmet food wholesale suppliers and Cafe Suppliers for:- Granola, Muesli, Porridge Oats, Pesticide free Almonds, Fruit & vegetable Powders, Superfood Seeds, Protein Powders, Acai Bowl Ingredients, Cookies Biscuits, Crackers, Confectionery.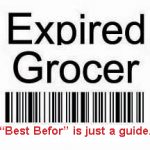 Short Business Description:
Buy expired food online and save money on good brands. Shop online and compare prices, but you wont beat a price that has been drastically reduced because the less savvy shoppers reject "Best Before" dates or get them confused with "Use By" dates.