Plum Foods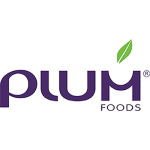 Business Name:
Plum Foods
Long Business Description:
Plum Foods are manufacturers of gourmet and organic breakfast cereals ranging from crunchy granola to healthy bircher muesli and porridge oats.
Our award winning breakfast cereals are popular in trendy cafes with granola specially designed for the Acai Bowl meals, where we are the leading suppliers.
Try our famous Maple Nut Crunch for taste and value in a healthy wholefood cereal breakfast.
No Added Sugar
Healthy Wholefood Cereals
Gluten Free Vegan and Paleo Products Available
PACK SIZES
Apart from our regular 500g consumer packs (box of 12). Plum Foods also come in 1kg Bags for Cafes (box of 6). Our most popular flavor Maple Nut Crunch also comes in 9kg Catering packs.
PRIVATE LABEL MANUFACTURE
Contact us for private label granola or muesli products. We supply Australian retailers with their own private label products.